Price of Alumetal Kitchens
The best modern kitchens are alumetal ones. Alumetal material is tough and live for long years. UPVC Egypt offer you the best designs for alumetal kitcehns in Egypt. We are honored to serve our kitchens to all cities and governorates of Egypt.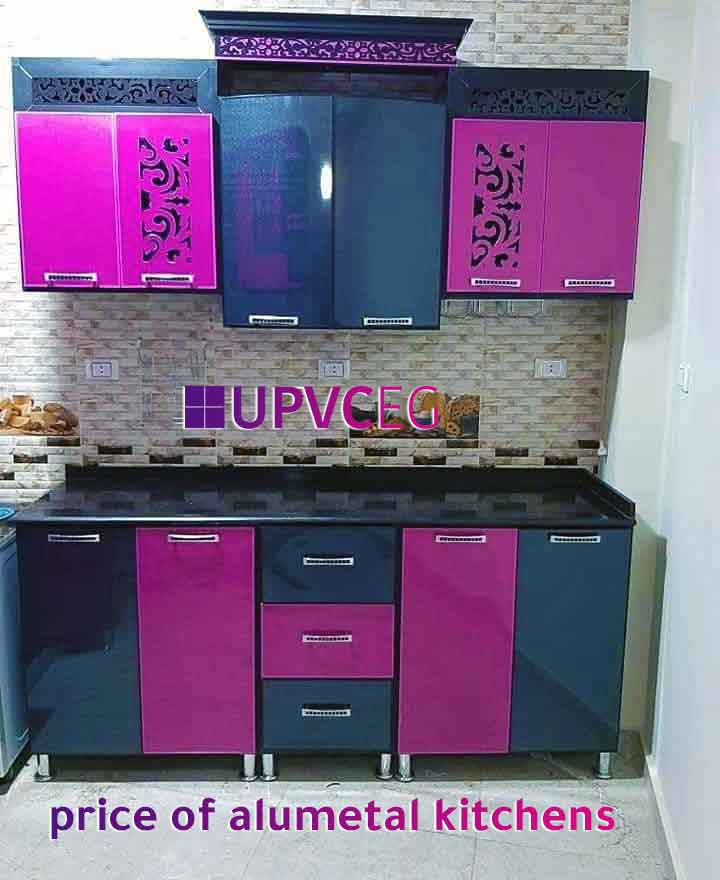 There are too many types of aluminium / alumetal kitchens with different designs. To know the best price in Egypt, contact us via WhatsApp, or call us on 01007723435, or chat with us on Facebook Messenger.
❤️ We at UPVC Egypt are honored to serve you ❤️