Hinged PVC Window
PVC windows are the best fit for your modern home. Because PVC windows (scientifically called UPVC windows) have too many advantages such as heatproof, soundproof, dustproof, weather resistant, easy to clean, .. and more traits that help you live a calm and cozy life in your home.
Choosing hinged window is a great choice because hinged windows can open 100% of their area so your home can get the maximum ventilation of the window. But if you chose a sliding window, you'll get 50% opening of the window area.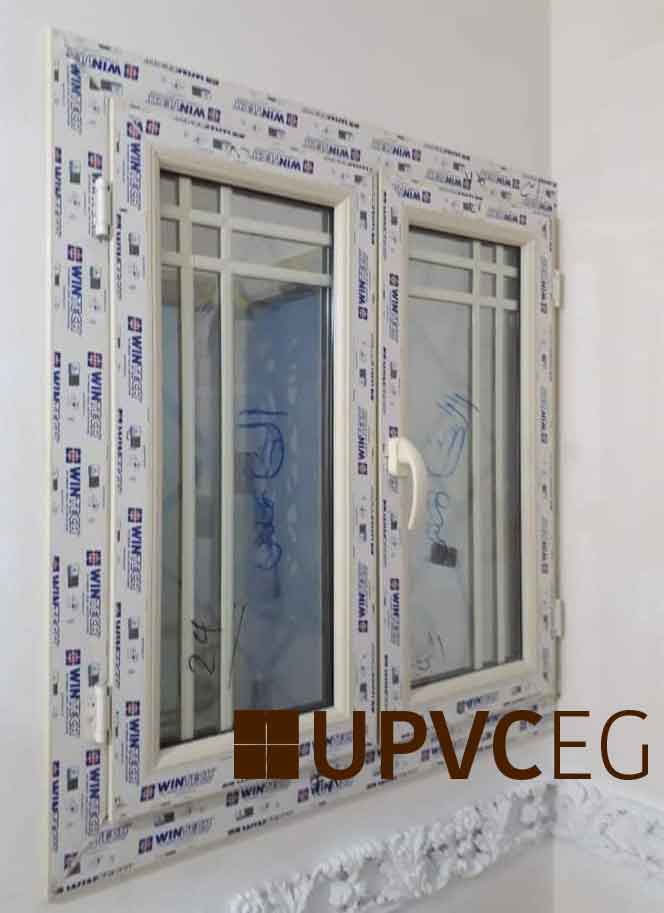 hinged PVC window
In other hand, hinged window occupy some space of your room when you open its shutters. But sliding window does not occupy any additional space. So choose wisely according to your home space and interior decor to get the best.
Contact us to book and purchase windows and doors
To install modern doors and windows, contact us via WhatsApp, or call us on 01007723435, or chat with us on Facebook Messenger.